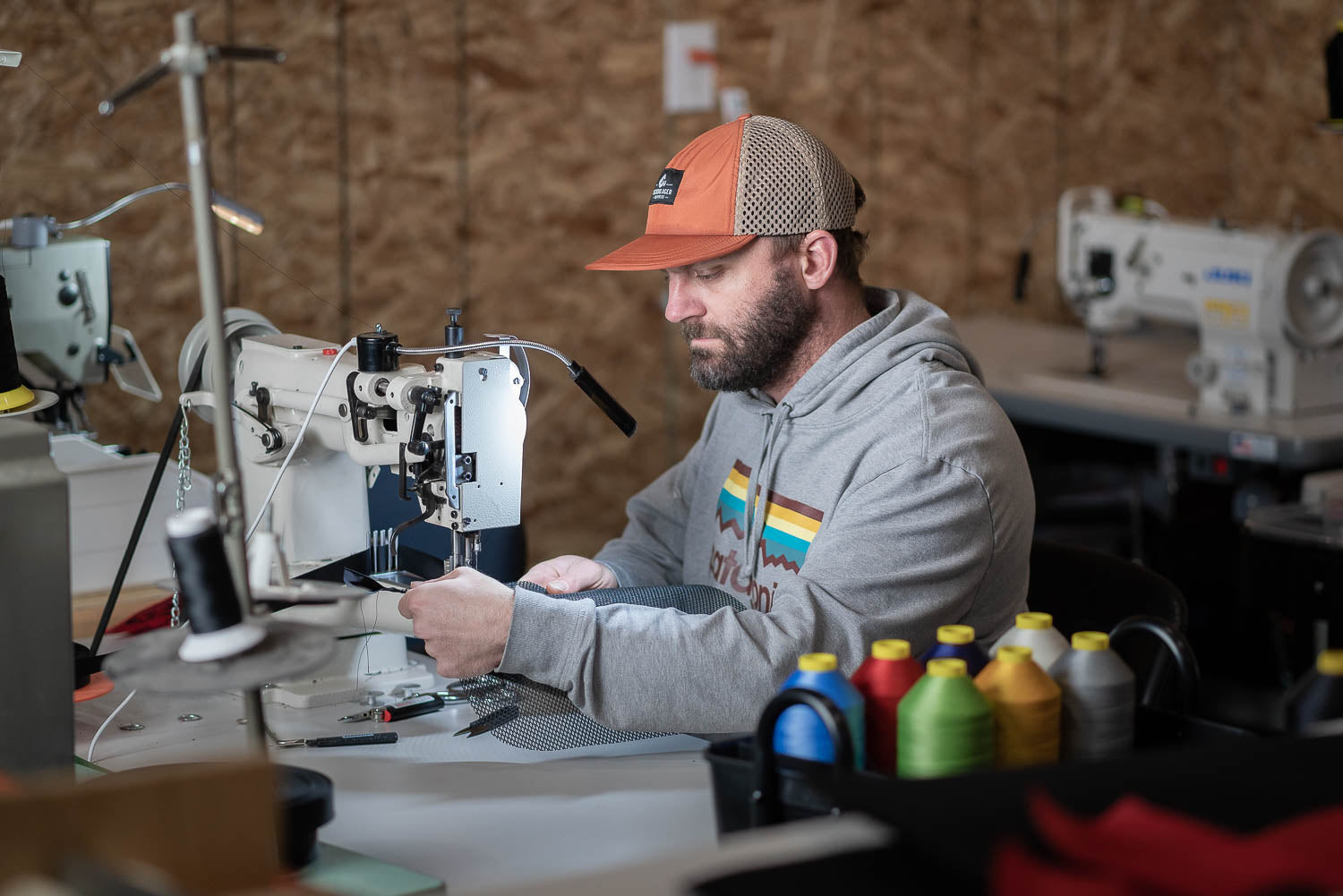 About
Sockdolager (Sock-doll-uh-juhr) Equipment is just me - Dan Ransom.  I build custom gear specifically for packrafters and ultralight backpackers.  Designed, cut and sewn in my small shop in Central Oregon. 
What's in a Name?
The name "Sockdolager" was used by John Wesley Powell on his exploration of the Colorado River through the Grand Canyon.  He used the term to describe a particularly heinous rapid in the Granite Gorge that they were unable to portage because of the sheer cliffs. Powell named the rapid "Sockdolager," which is slang for a bare knuckled knock-out punch.  
For me, "Sockdolager" represents that adventure of the unknown and a nod to the Colorado Plateau - a place that was formative for many of my outdoor experiences.  Those experiences motivate me to build gear that will hopefully help facilitate those same types of adventures for others.
My Gearmaking Journey
Much of my gear design is drawn from two decades of canyoneering, backpacking, and packrafting primarily in the desert Southwest. In 2011 I spent much of the year in Grand Canyon exploring technical slot canyons with Rich Rudow and producing a documentary film called "Last of the Great Unknown."  That was my first experience seriously using packrafts to reach otherwise logistically challenging locations.  Since then, I try to seek out objectives specifically with a packrafting component. 
I was inspired to start making  gear in 2020 when doing a photo and video project with Springbar Tents in Salt Lake City, Utah. I eventually went to work there full time and was able to level up my sewing, pattern making, and manufacturing processes.  In the summer of 2022 my wife and I moved to Central Oregon and I bought a shop, and Sockdolager was born.
I can also credit a lot of other makers and designers for tons of help along the way.  Tom Jones at Imlay Canyon Gear has been a friend and trip partner for over 15 years.  He designs  some of the best canyoneering gear available and you'll see his influence in my designs, (particularly the self draining mesh packrafting bags.)
Want to talk shop? Let's chat.